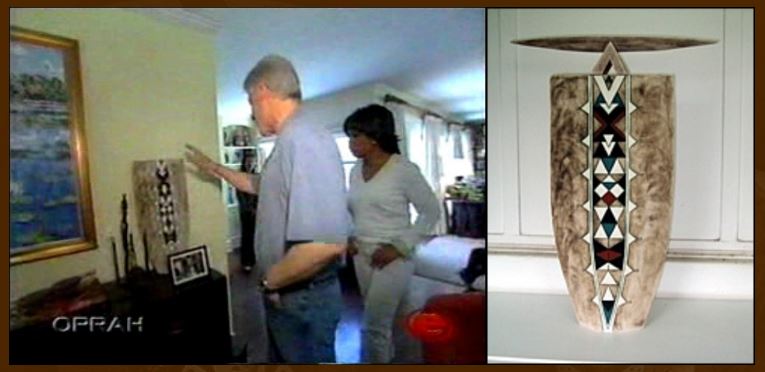 Bill Clinton & Oprah Winfrey
Bill Clinton shows Oprah a recent addition to his wide collection of artworks. Mr Clinton acquired this piece from a gallery when visiting Nelson Mandela on a South African tour.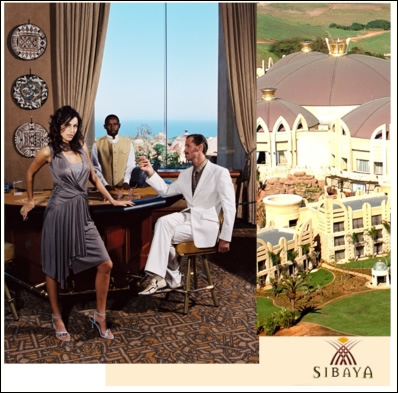 The Sibaya Sun Casino displays Rodney Blumenfeld
The traditionally upmarket and beautiful coastal resort town of Umhlanga Rocks is home to one of the Sun International Hotel Group's newest and most impressive casino resort complexes. The attention to theme and style is reminiscent of the enigmatic Palace of the Lost City at Sun City, in the northwest of South Africa. The Sibaya Sun has been built to represent the huge domed houses of ancient Zulu Kings and their citizens. Traditional tribal motifs, earthy colours and materials illustrate this perfectly, so it was natural for the decorators to select works by Rodney Blumenfeld to grace the gaming rooms of this ultra-sophisticated development. It is of interest to note that Rodney, in fact, worked on the design and drawings for the Sun City Complex, during his years as an architect.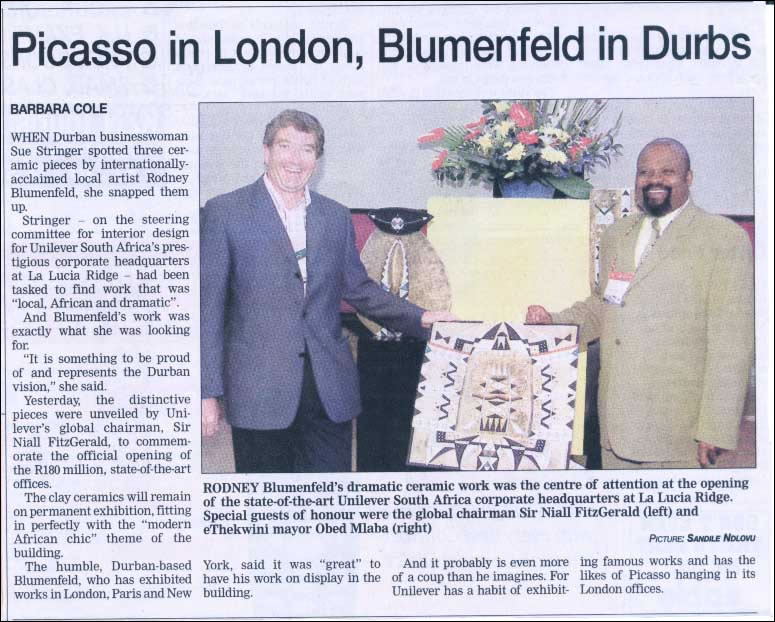 Global Corporate Art Acquisition
The item above appeared in a South African Newspaper.